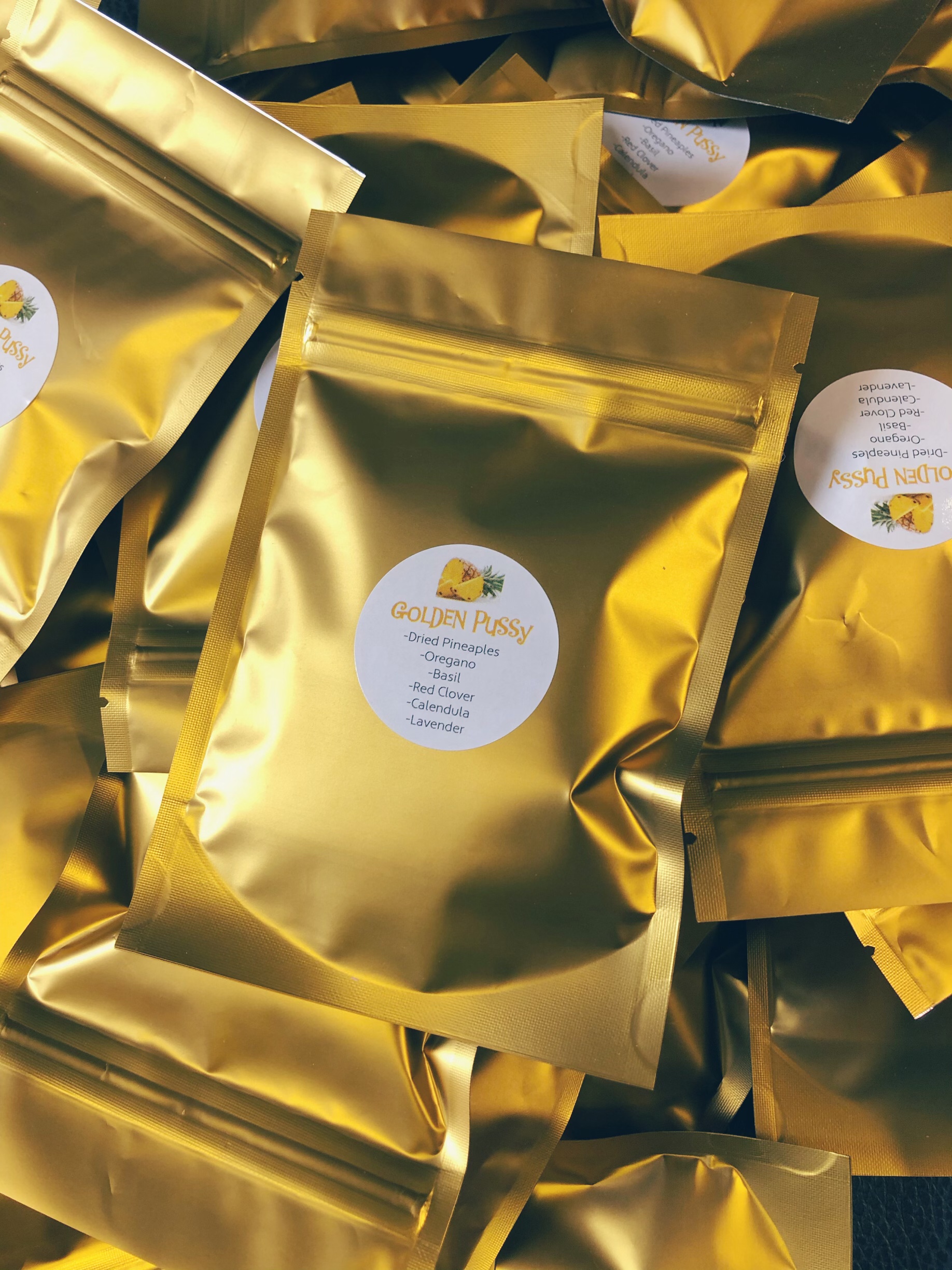 ArtistAmeshiaMagic
Golden Pussy
Yoni Steam
Yoni steaming is a sacred self-health practice to support health and balance your physical feminine cycles, ease the transition through life phases, unlock the intimate magic of your womb, and release toxic emotions such as stress, tension and stagnation.
If you are in any type of doubt please consult your medical professional and do your own research to decide if this product is for you.
2 steams for $15
ingredients
-Dried Pineapples
-Oregano
-Basil
-Red Clover
-Calendula
-Lavender Flower
Research online at-home steaming online see which method works well for you also can reference @artistameshia highlights via instagram for video reference.